Empowered wellness.
Holistech Living, a partnership between Centric and Bartell Drugs, is a branded, boutique shopping experience set inside Bartell's retail environment. Focused on offering higher-end, best-of-class holistic wellness and technology products, Holistech Living is all about empowering self-care through a proactive approach to wellness vs. traditional healthcare, which tends to focus on reactive health solutions that are employed once illness or disease has been diagnosed. By offering a broad range of products, Holistech Living will offer a comprehensive set of solutions for empowered wellness.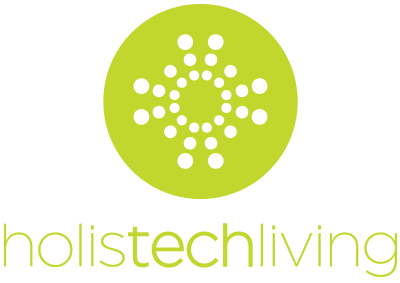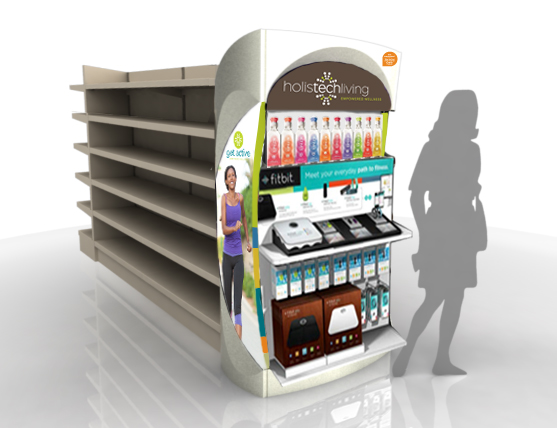 We conducted a comprehensive, one-of-a-kind qualitative study related to wellness technology to provide unique insights into consumer habits and trends for the overall market, helping to avoid common pitfalls, from product design and packaging to merchandising and store layouts.
The tactical findings shaped our retail experience from product and vendor selection to merchandising and marketing for a best-in-class launching pad for new and innovative products to provide consumers with integrated solutions for everyday wellness.

The bridge between wellness technology and the modern apothecary.

With warm, but vibrant colors and lifestyle imagery, a calming retail stage is set to provide the customer a space for education and engagement. Product signage leverages simplicity with clear icons for quick functionality comparisons across products.
Specific product categories and need state solutions rotate throughout the year to keep the product set fresh and leverage seasonal relevance, which are showcased on the central hero fixture that grounds the set. Seventeen-inch interactive tablets take the shopper on a guided tour of each category.